VMADE MOPA Fiber Laser Marking Machine using the lastest technology mopa platform, than the traditional Q switch platform more diversity and flexibility, a wide range of pulse with to ensure that the narrow pulse width conditions to achieve higher peak power
Feature
Adopt JPT M1+,6+series pulsed fiber lasers make use of master oscillator power amplifier (MOPA) configuration, and show excellent laser performance as well as high level of temporal pulse shaping controlled. As compared to the Q-switching technology, the pulse repetition frequency (PRF) and pulse width can be controlled independently in MOPA configuration, while the peak power of the fiber laser can be well maintained.
1. Anodized aluminum black marking
2. Color marking on stainless steel
3. Metal surface processing, peeling coating
4. Semi-conductor & electronics industry application
5. Excellent marking effect on plastic or other sensitive materials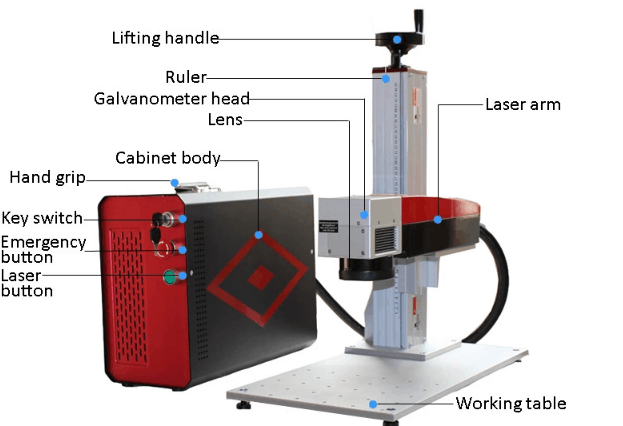 Feedback
Once you have received your item, please leave feedback for us as this will inform us that you have received your items.
Your positive feedback and 5 Star ratings: after you receive your order, we will give you a positive feedback.
Before give Neutral or negative feedback : pls contact us immediately,so that we can satisfactorily address your concerns